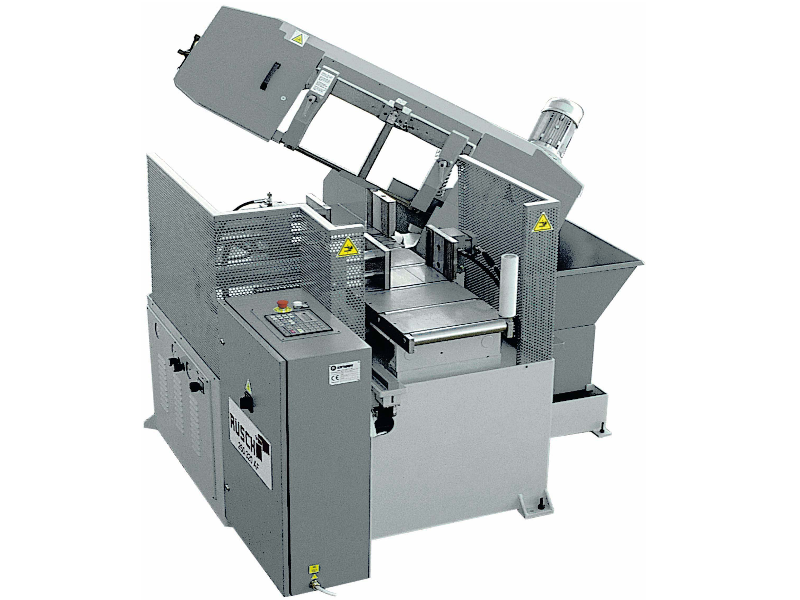 The Rüsch 260/320AF is a CNC bandsaw machine for cutting at 0° or up to 60°.
It has a material feeler to act a fast approach to the bar in automatic cycle.
Alphanumeric display with help on line
Machine stops if blade breaks
Hydraulic pump automatically turns off if not in use.
Optional swarf conveyor.
Saw frame in cast iron.
Variable blade speed with vector inverter.
Vise pressure reducing valves
Options:
Rollerbeds.

Double bundle vice.

Swarf conveyor.

Spray mist.