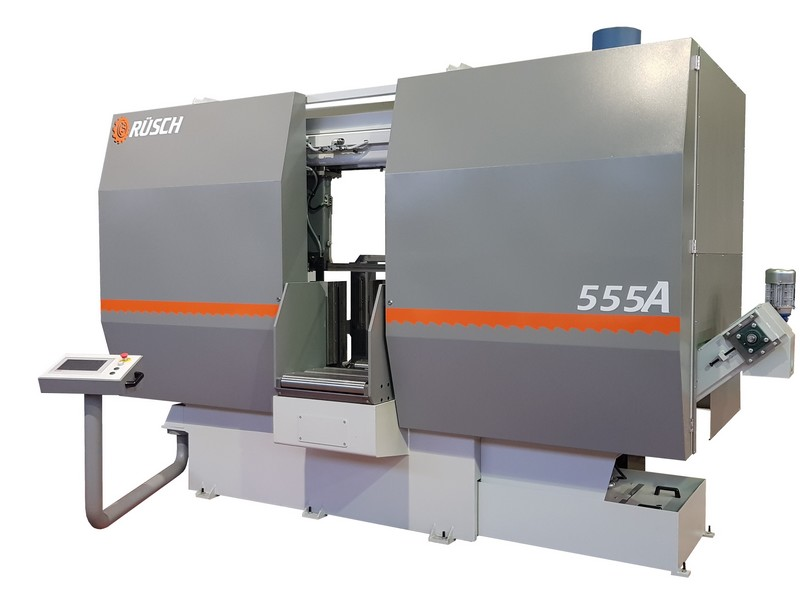 The Rüsch 555Aplus, is a 2 coloumns automatic bandsaw machine The feeding carriage and the saw head are acted by an electric motor and a ballscrew.
New advanced  RÜSCH CNC®.
Grafic touchscreen display 10″
AUTOSAW management of the cutting parameters. You only have to insert the material type shape and size.
Machine stops if blade broken.
The hydraulic pump is turned off is the machine is idle.
Blade deviation detector.
Steplessly blade speed change with a vector inverter.
Vise pressure regulation
Powered swarf conveyor
Screw type swarf conveyor with variable speed
Powered blade cleaning brush
Coolant tank inside the machine base
Blade downfeed and carriage feed actuated by ballscrew and electric motor
Options:
Rollerbeds 1000mm 2000mm 3000mm

Plates between rolls kit for rollerbeds.

Coolant collector for rollerbeds.

Vertical rolls for rollerbeds.

Bundle vise.

Zero detect laser.

Spary mist.