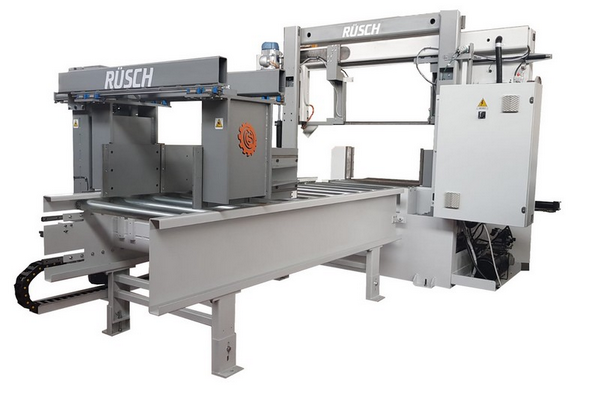 The Rüsch 600/800A 2000, is adouble coloumn bandsaw machine with the cutting capacity of 600H x 800 mm It has a feeding carriage of 2000mm. ( Optional 1000mm o 3000mm ). All movements are on linear bearings.
Machine stops if blade break
Vice pressure reducing valve. It avoids to damage thin walled tubes.
Hydraulic pump stops if machine is not used.
Powered blade brush.
Swarf conveyor included.
Optional spray mist coolant.
2000mm feeding carriage.