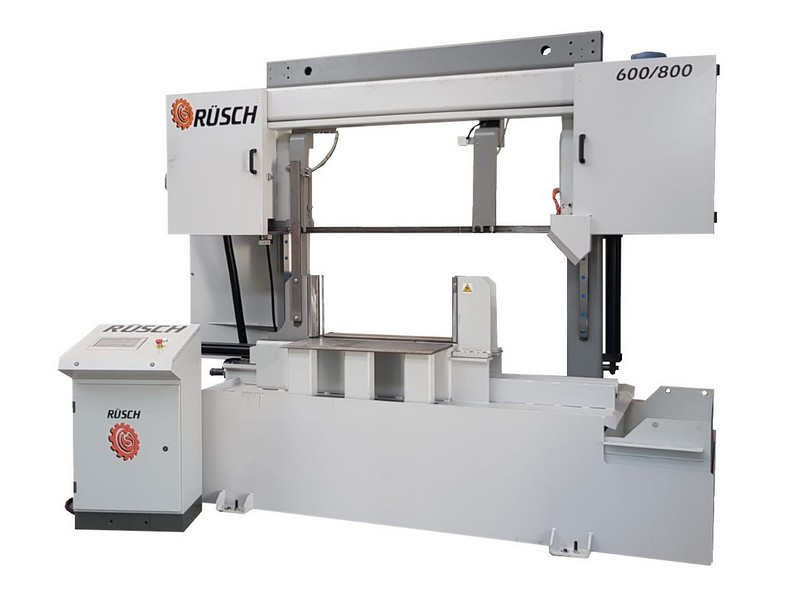 The Rüsch 600/800SA, is a twin coloumns semi-automatic bandsaw machine with capacity of 600h x800 mm. All movements are on linear bearings.
Machine stops in case of blade broken.
Vise pressure reducing valves (Avoid to damage thin walled tubes).
Saw head can return over the piece after the cut or stay down.
Hydraulic pump stops if not in use.
Powered blade brush.
Swarf conveyor.
Spray mist coolant in option.