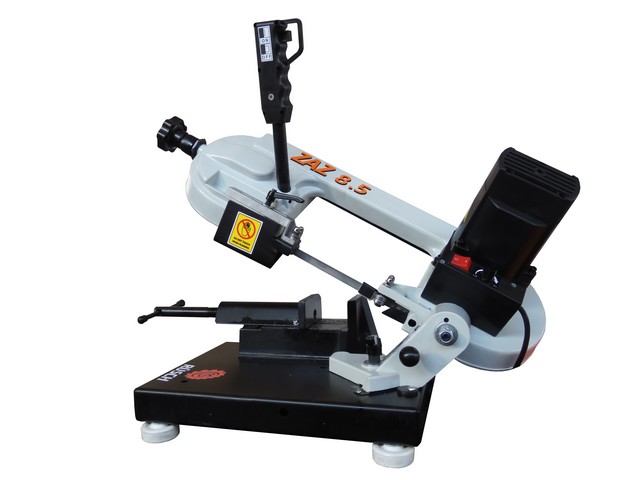 RÜSCH ZAZ 8.5, portable bandsaw machine.
Possibility of cutting from 0 ° to 45 ° degrees.
Fixed bar kit supplied.
Easy to use and transport in any work environment.
Low noise level during operation.
Ideal for precision metal cuts.
Speed controller.

Complete of:

Fasten rod bar
Handbook for use and maintenance.
Spare kit.